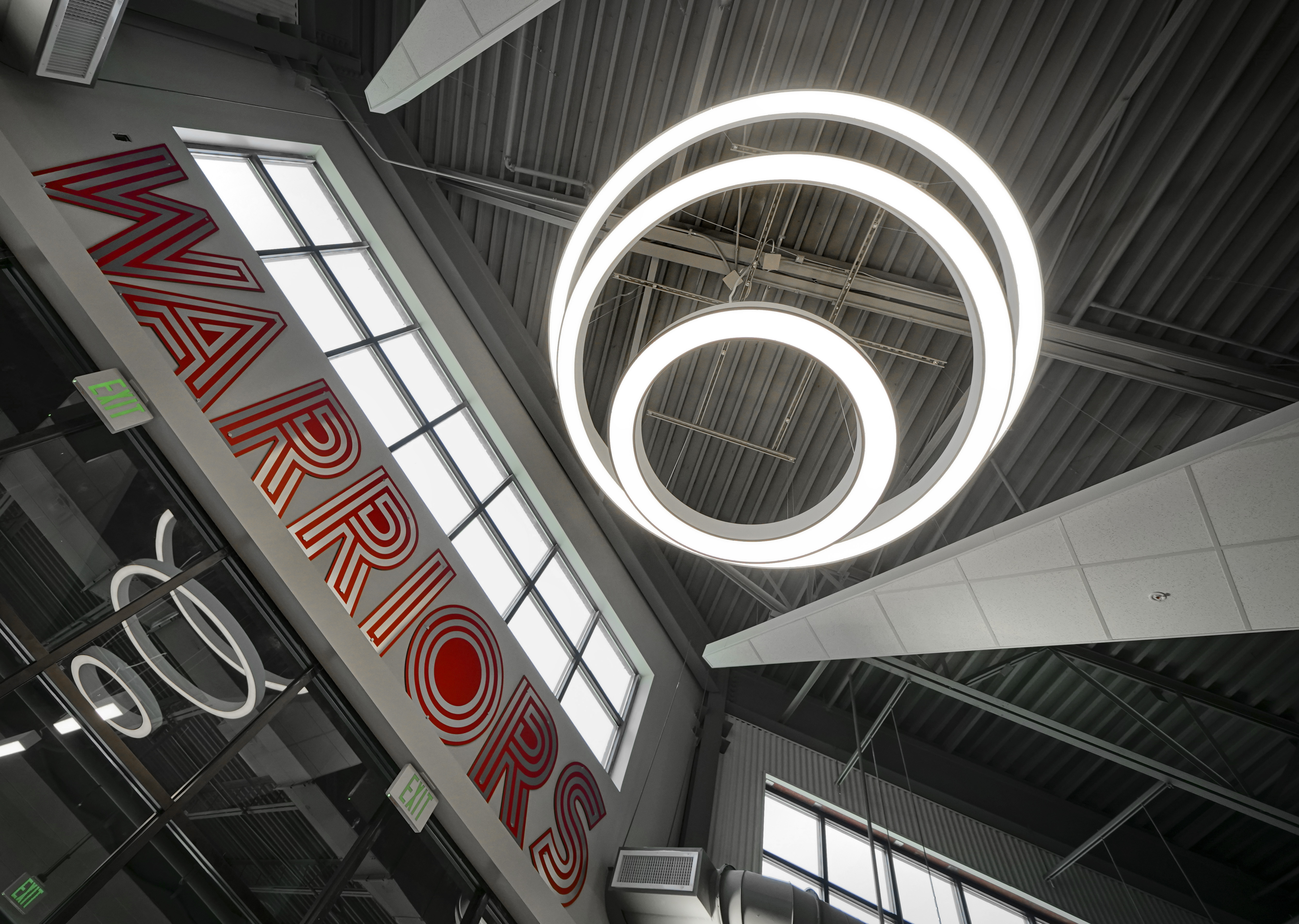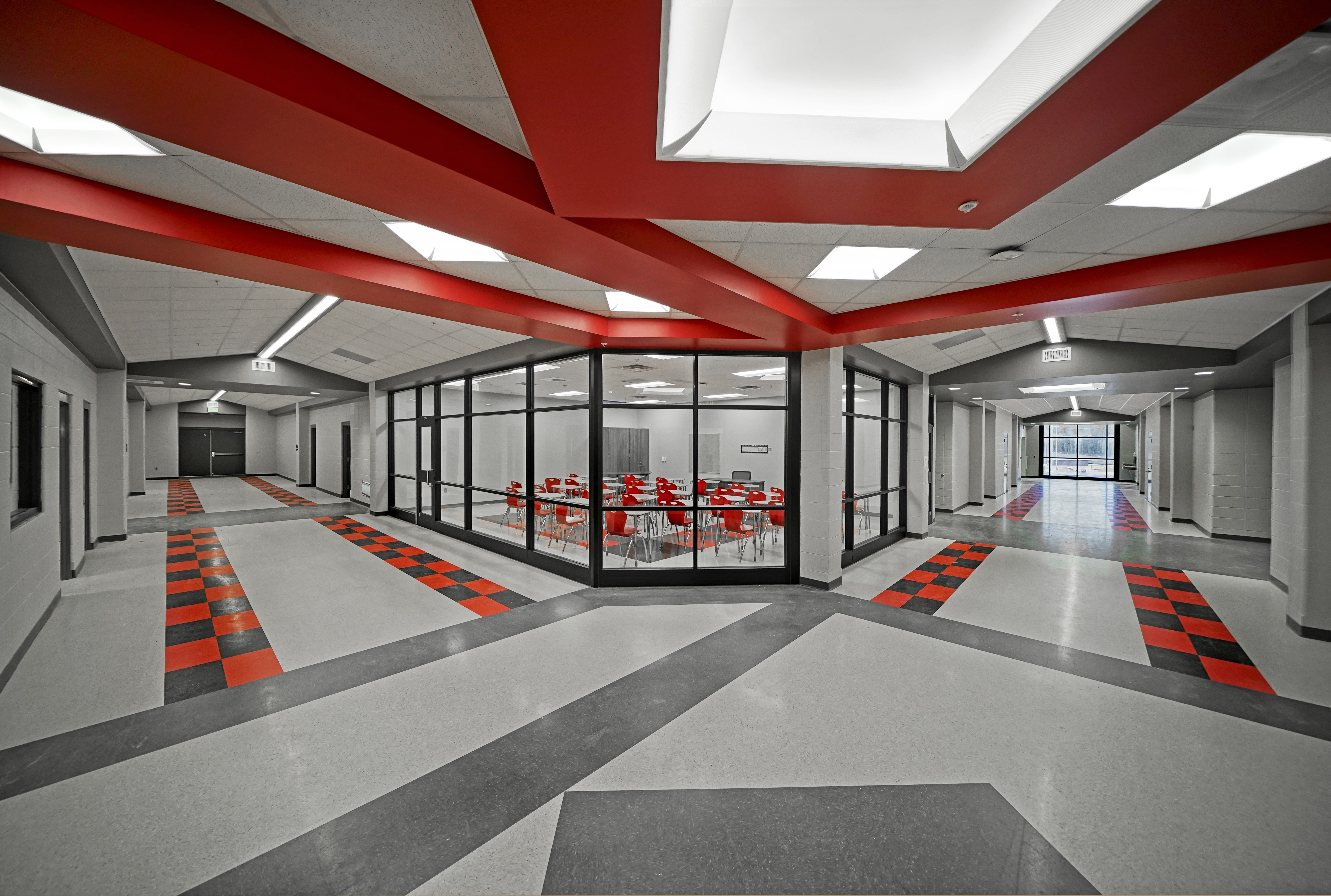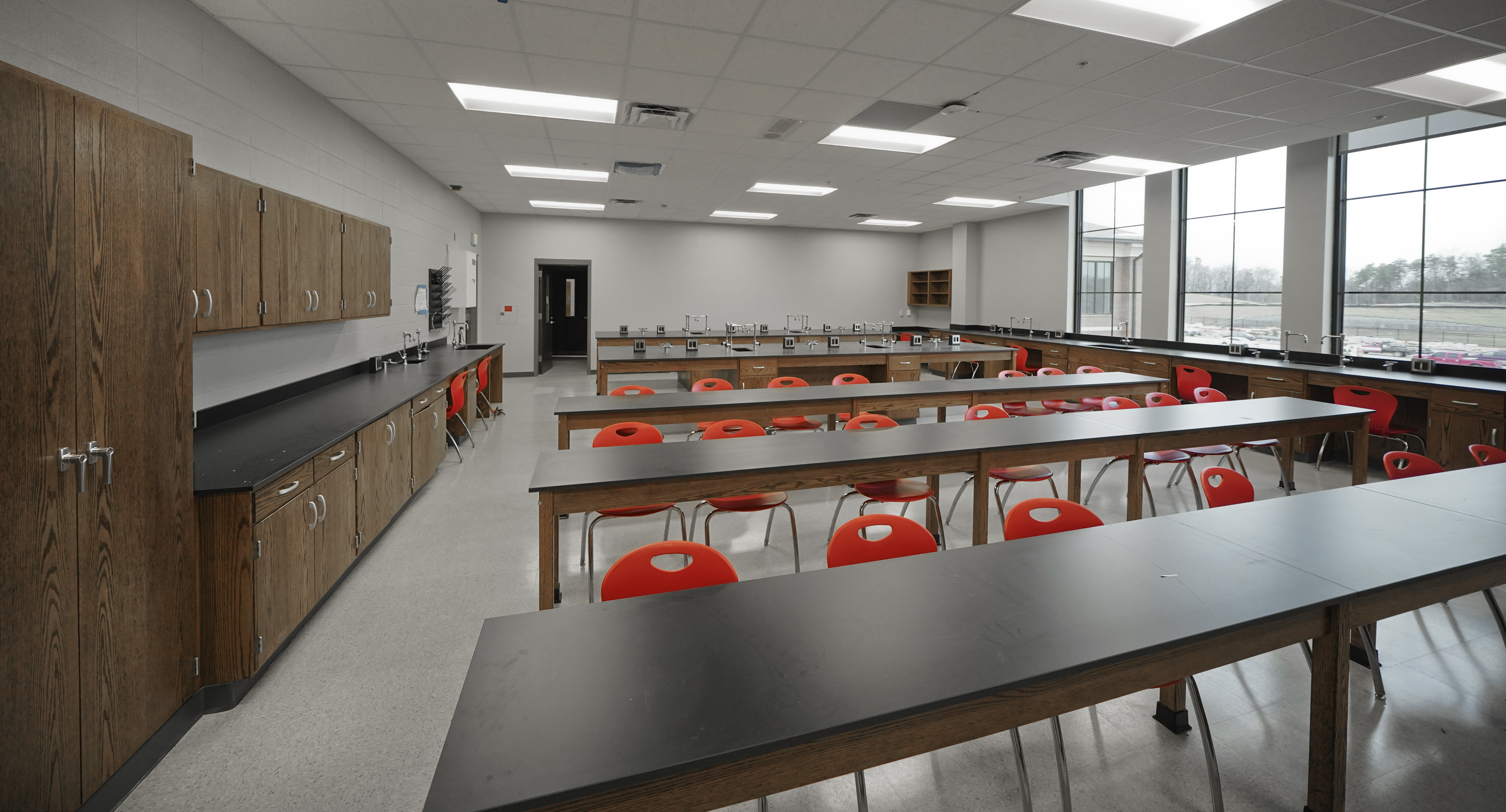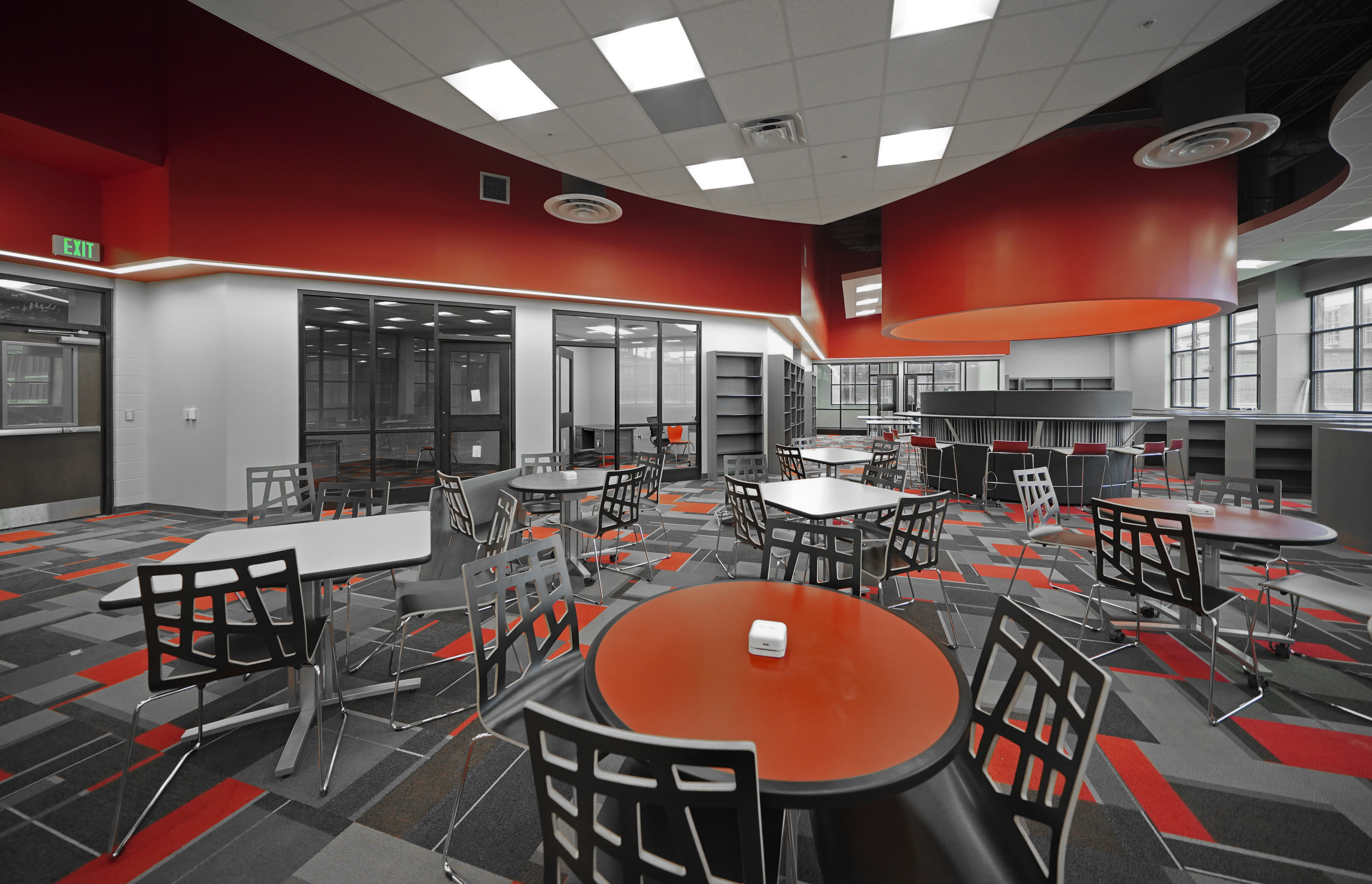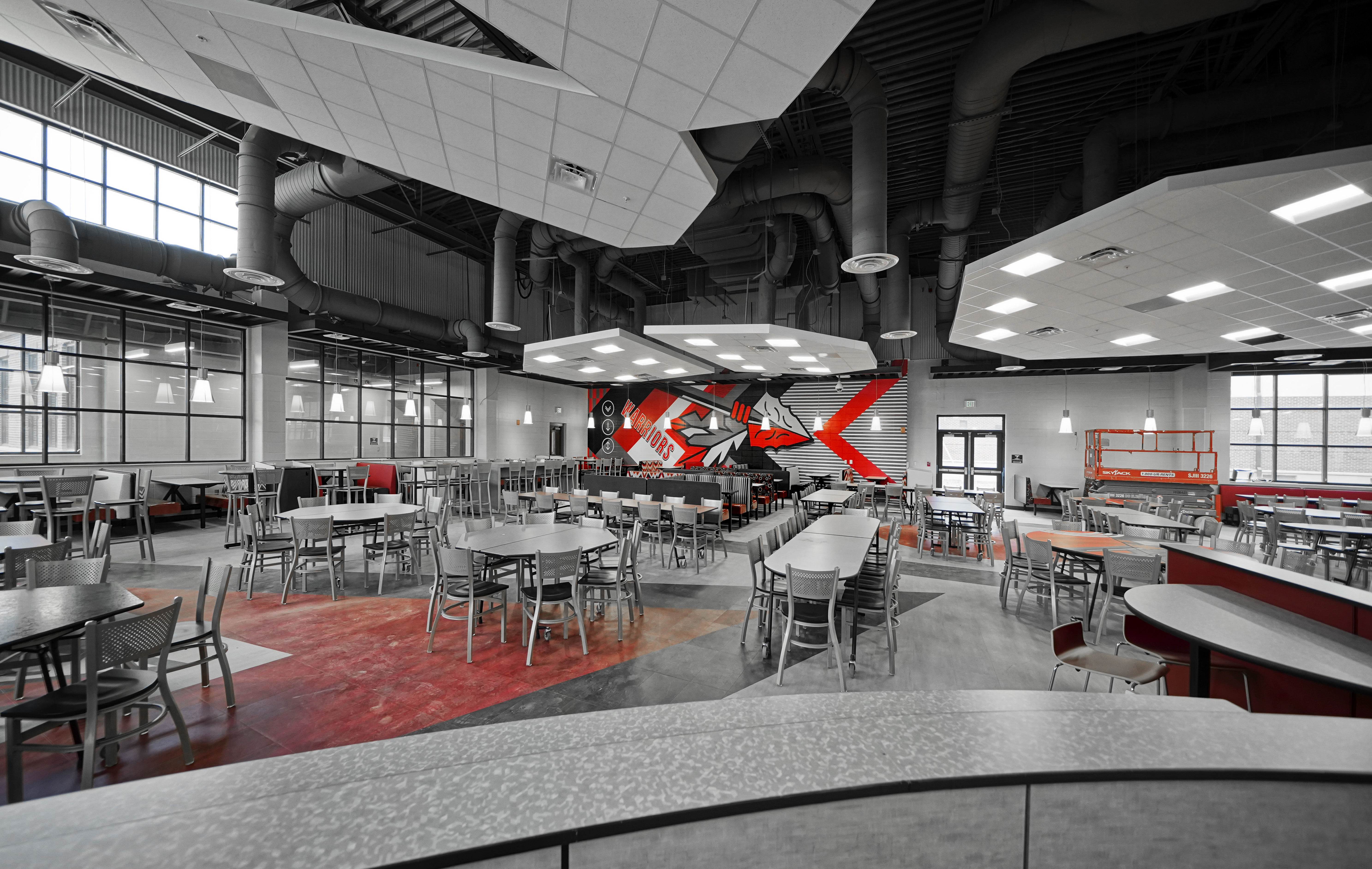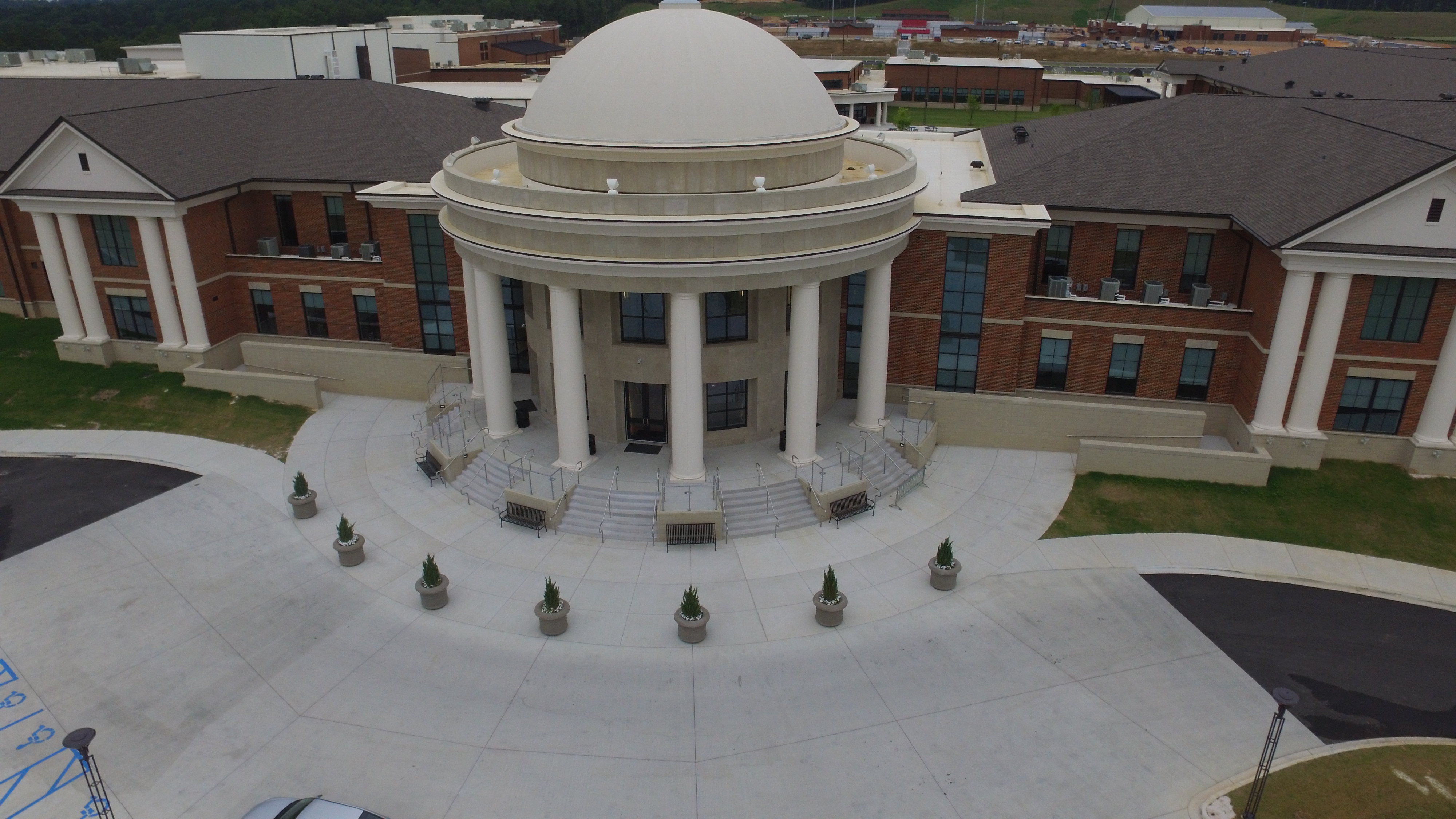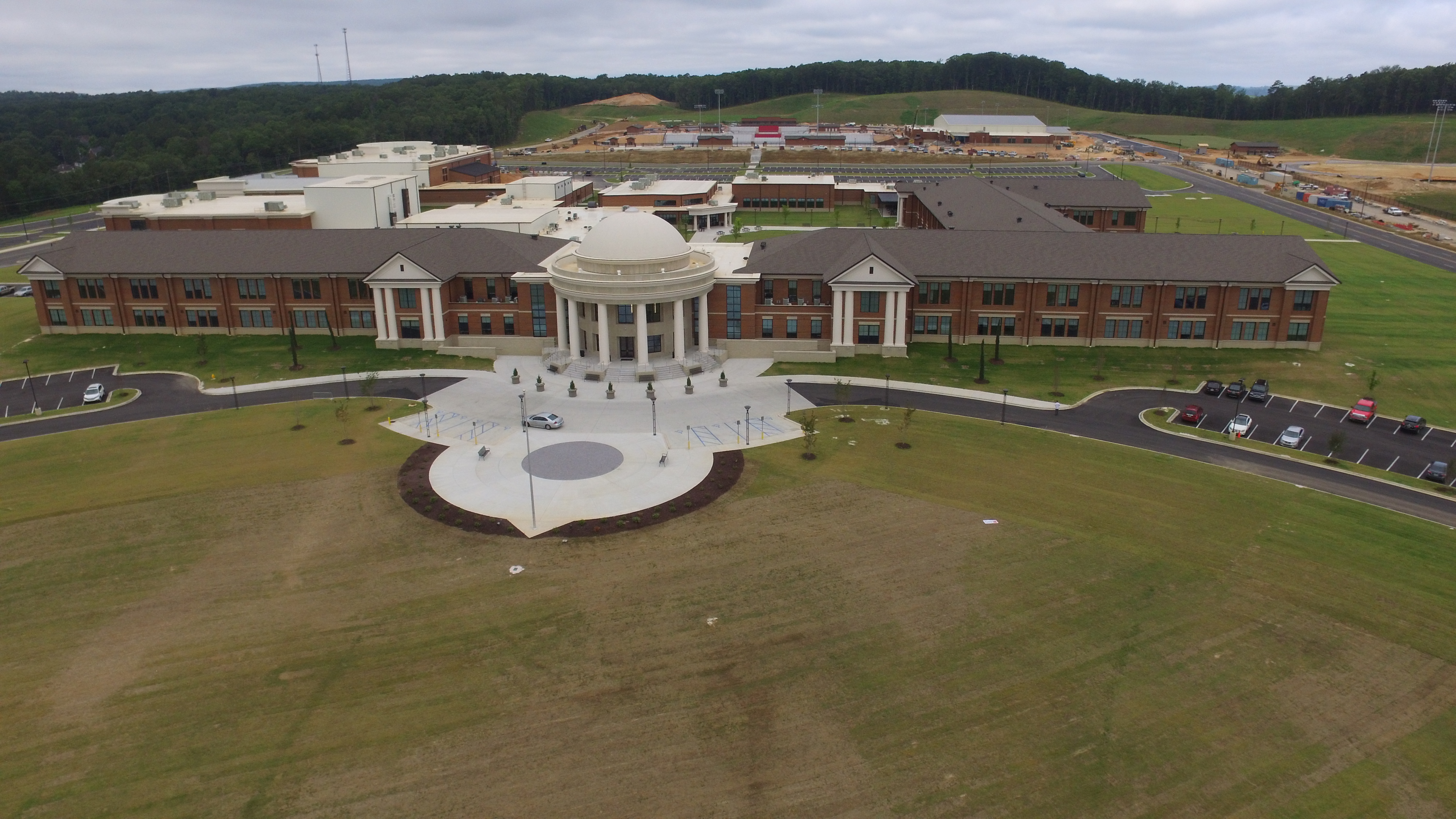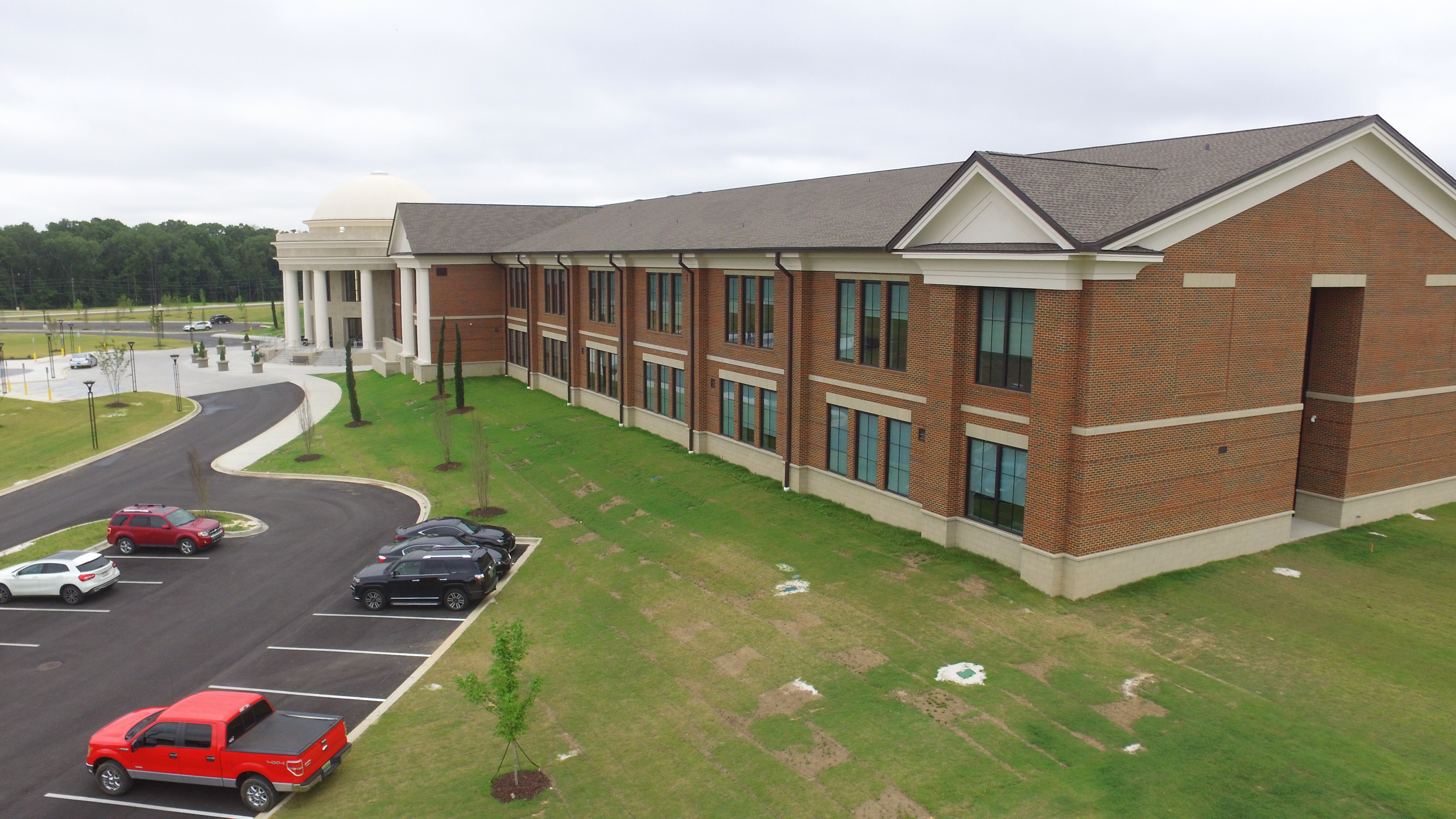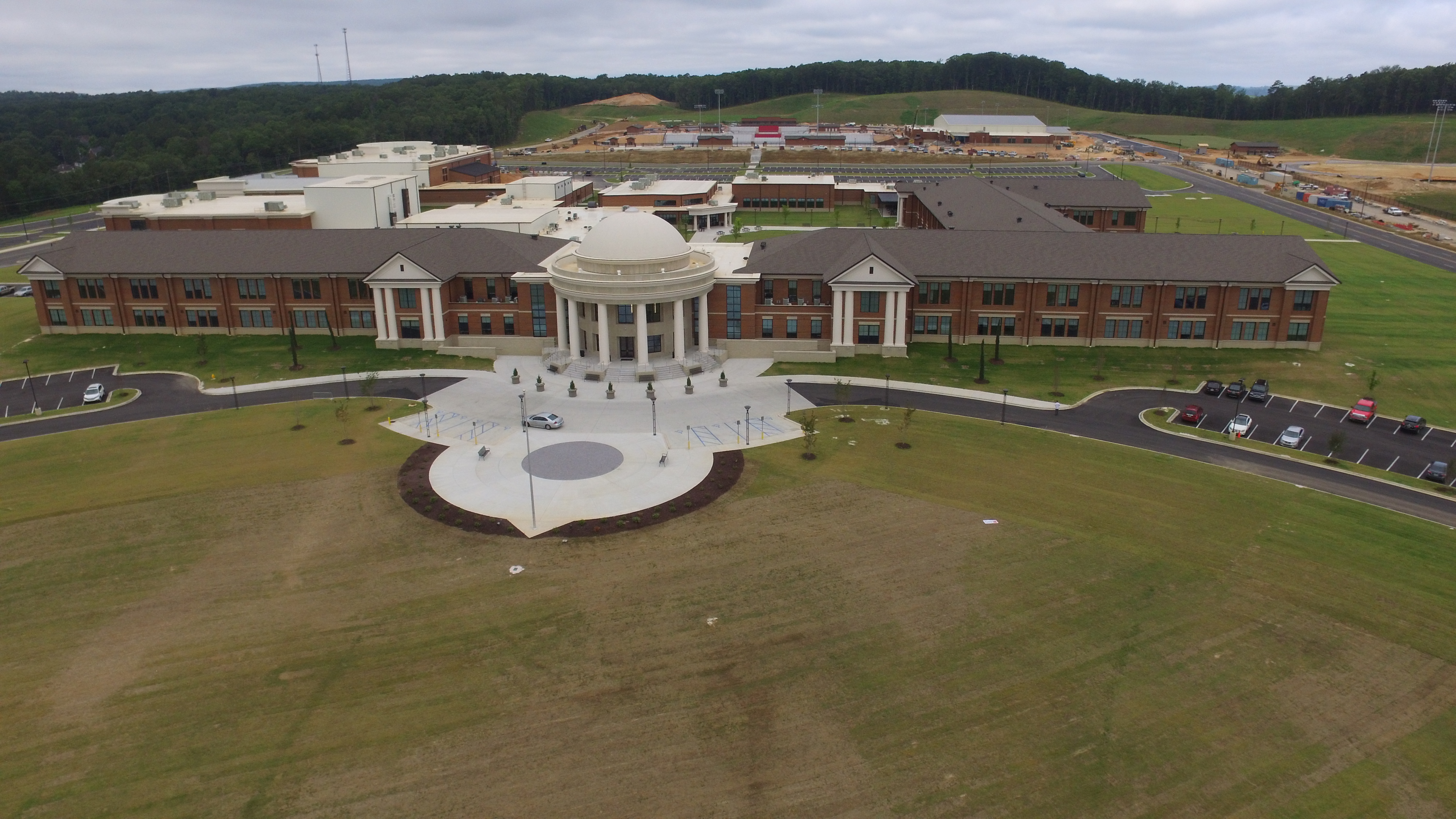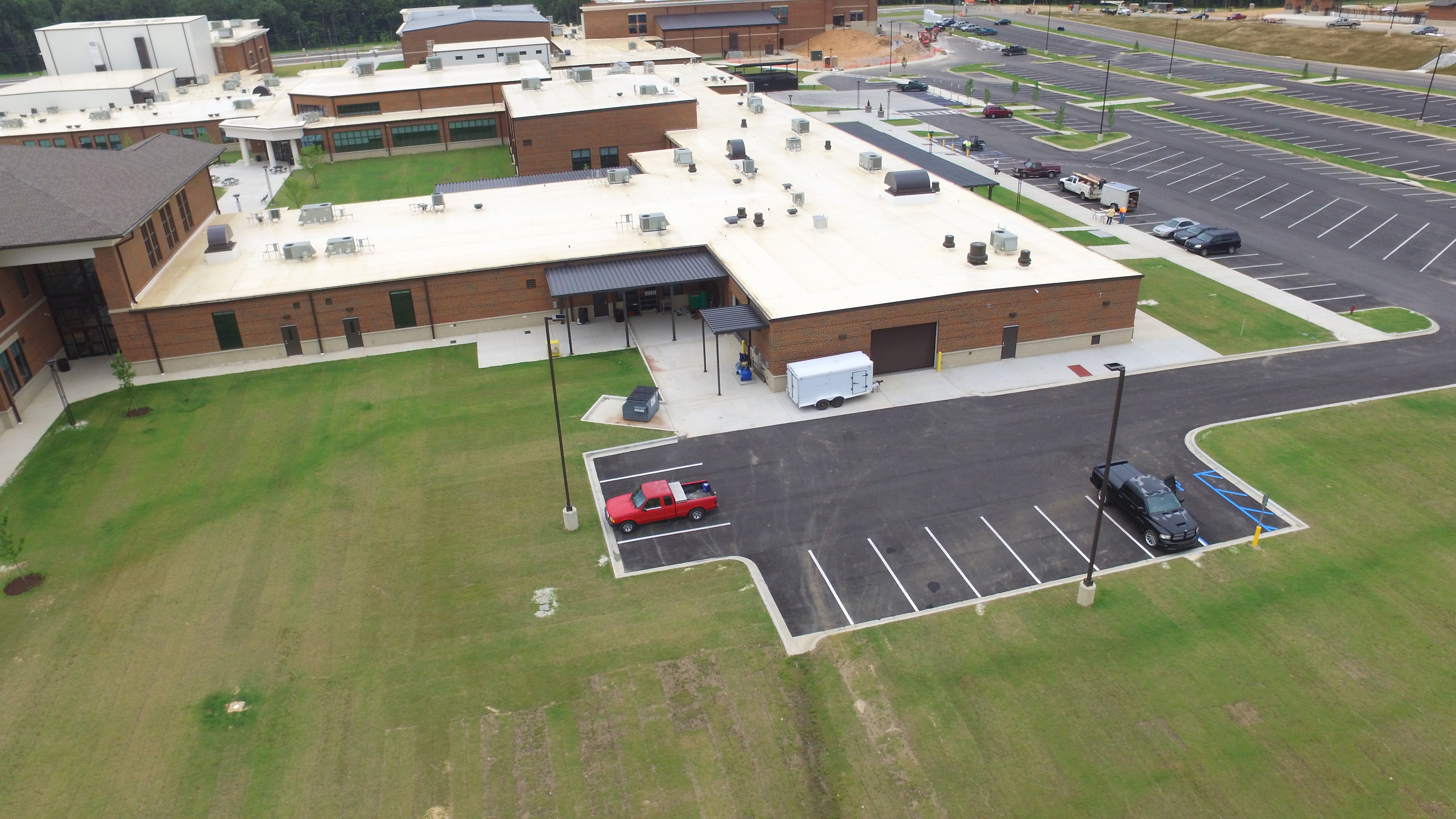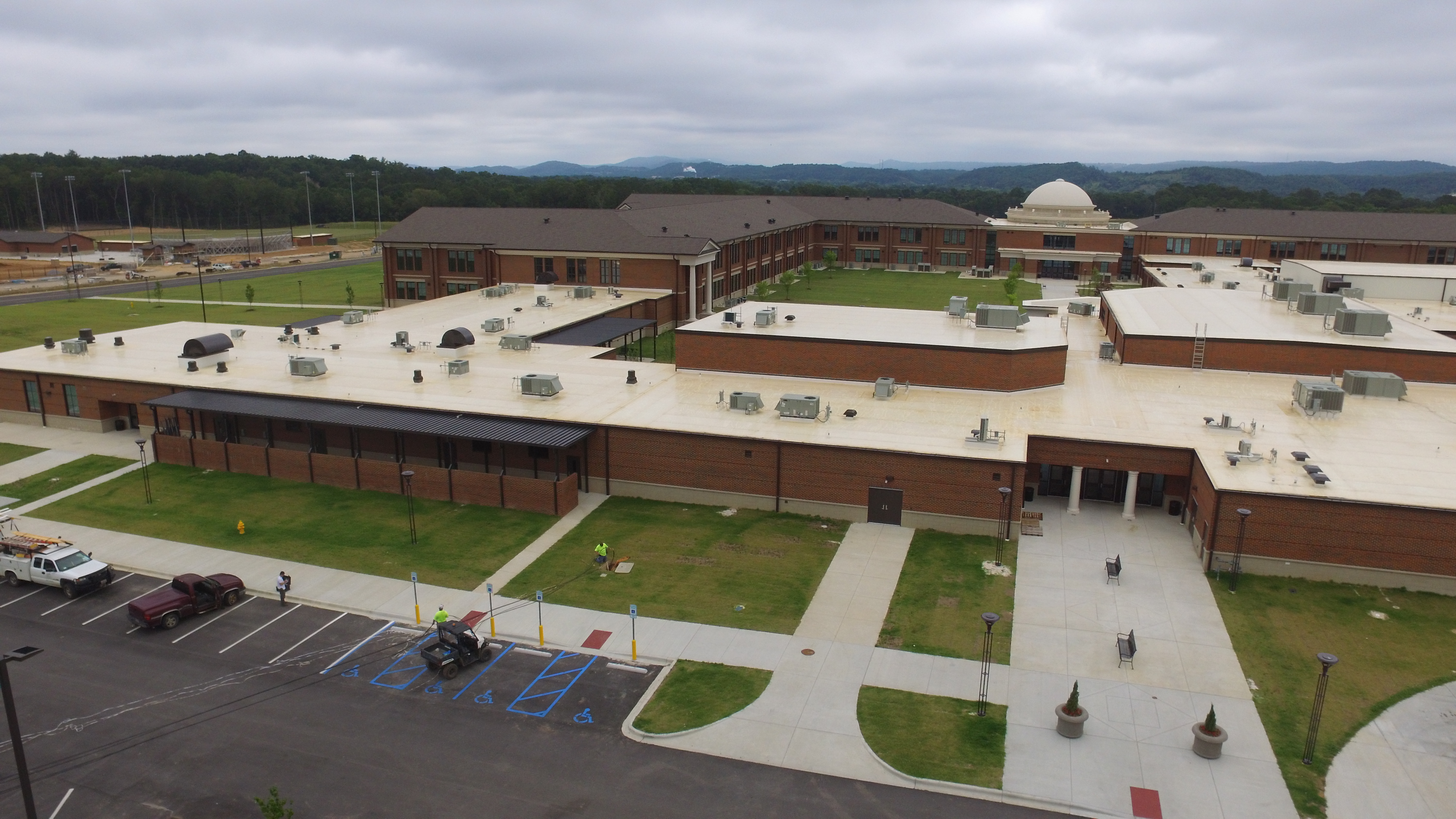 Thompson High School
This state-of-the-art high school is located in Alabaster, Alabama and is designed to accommodate 2000-2200 students and sits on 300+ acres of land. The school features a large cathedral-style rotunda in the main entrance to add a traditional flair to an otherwise modern school. Amenities in the school include charging stations, wide hallways, wings for special interests classes and courses of study, as well as a reimagined food court style cafeteria. The school was finished in December 2017.
Images of Thompson High School provided by
AL.com
Project Facts
Location
Alabaster, Alabama
Scope of Work
Site construction.
Special Features
The school features an interior design fit for the modern age, complete with charging stations, modern light fixtures, and wide hallways to adapt to the needs of students today. Each hallway intersection features a 45 degree wall at each area of intersection to open up the space.